Roadbike Holidays
4 seasons in the saddle - on coastal roads and mountain passes
37 hotels, 20 regions and 5 countries: Austria, Germany, Italy, Croatia and Spain - they all have designated bike-skills and meet the demand of road cyclists in quality and performance. So you can spend all four seasons with your bike..
Whether pre-season in the southern regions, interval training at the Alpine foothills, enjoying the lakes region or a challenge to world-famous Alpine passes. Our members offer a great variety, which leaves no wishes unfulfilled. True to the motto: quality through expertise!
Since 2012, we are a proud member of "Roadbike Holidays".
Trikots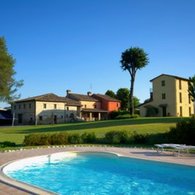 We are honored by "Roadbike Holidays" for 2013 for the ELITE category. As a ELITE member we offer you at least the following facilities and services.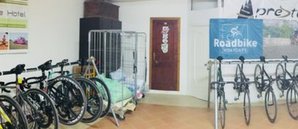 Roadbike Holidays
Roadbike Holidays at Ca'Virginia 
Explore the scenic region around Montefeltro: Monte Catria, Monte Petrano Monte Nerone and Monte Carpegna (former training route of Marco Pantani).
Offers
Ca'Virginia packages
Discover our special offers: whether road bikers, holiday makers or families. At Ca'Virginia Country House your holiday dreams come true.
Rooms & Prices
Zimmer & Preise
The Ca'Virginia Country House offers 23 rustic rooms and apartments, which are decorated individually and with great attention to detail.